HME – Mechanical and Civil Engineering – Townsville and North Queensland.
Clients consist of mines, industries, refineries, engineering workshops, manufacturers, government and private companies. 95% of business is from long term regular clientele.  Site visits and follow up on work in progress characterize the practice.
HME Consulting Engineers is a small, diversified, dynamic and versatile company.  Director, Colin Hooper has a "hands on "consultancy practice.
Projects by HME
Mine work – Designs, Certifications
Marine work – Ship loaders, Jetty's
Crane major inspections to AS2550
Testing, Repairing, Rebuilding
Pressure Vessels include Hypabaric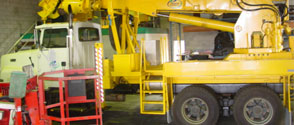 Work Covered by HME
Conveyor design, Mass flow bin design
Retaining wall design
Tailings dam and spillway design
Tank design to API
Pipeline design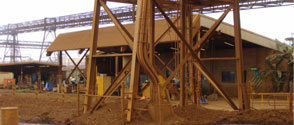 HME Offers:
Consultancy
Certifications
Designs/Drawings
Calculations
Project Works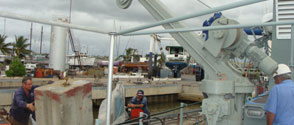 TOWNSVILLE engineer and author Colin Hooper has a deep and abiding interest in mining history and has written the best-selling Angor to Zillmanton and more recently North Queensland's Deserted Towns Chillagoe-Hodgkinson. No surprise then that when the producers of Beneath Hill 60 wanted someone to help design their World War I trenches they sought Col's advice. His job was to ensure the trenches met Workplace Health and Safety requirements and at the same time looked like World War I trenches.

– Tough in trenches (Townsville Bulletin)